Trade-in and recycle
Enjoy 50% off your new timepiece with trade-in of any watch.
No matter the model or condition, we will turn it into something good for you and for the planet.
Turn the watch you have into the one you want and help to contribute to a better environment! All trade-in watches will be recycled responsibly. Find out more in-store.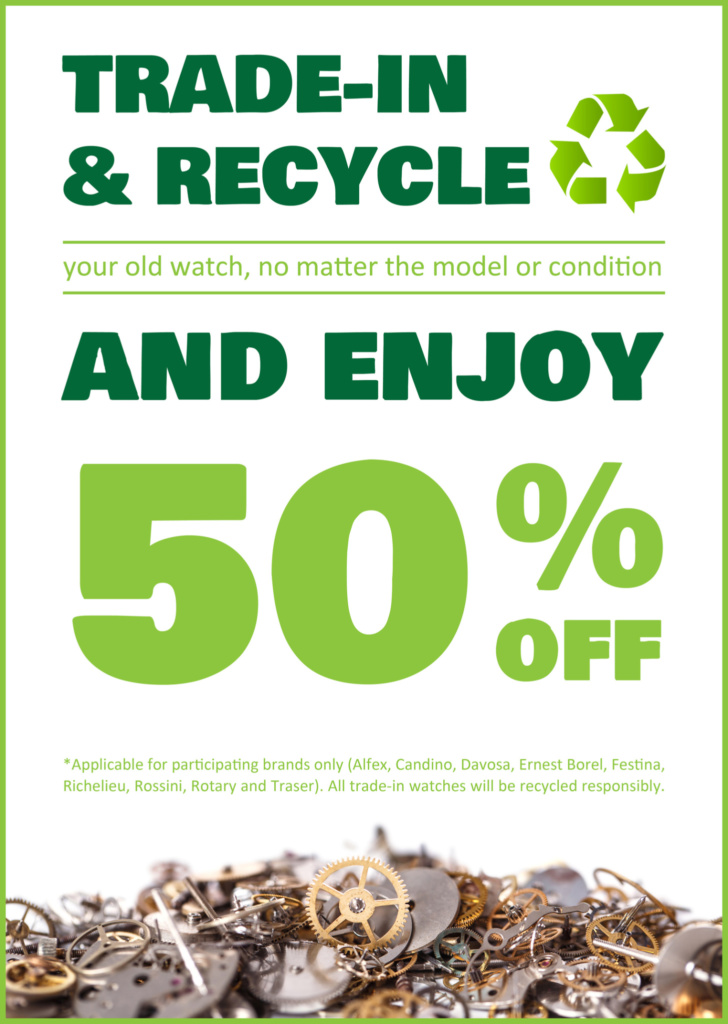 *Applicable for participating brands only (Alfex, Candino, Davosa, Ernest Borel, Festina, Richelieu, Rossini, Rotary and Traser).